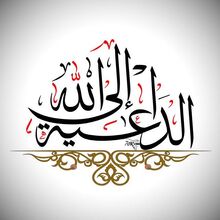 Welcome to the Daiyah Wiki
[
]
About fine details of religion and way of living
An Islamic wiki
[
]
This is a wiki for Islamic literature . The content is mainly aimed at different aspects of divine revelations, prophetic teachings and jurisprudence. The content of the website is categorized into
Islam
The essential concepts of Islam like monotheism, belief in God or Allah, holy books and stories of prophets etc. are discussed in interconnected articles.
Quran
In this section the chronological order of Quranic revelations and their analysis is discussed. Some scientific details given in the Quran are also discussed. Translations of the Holy book into a few languages are also available.
Messengers
The life and teachings of the major prophets and messengers is explained from the verses in Quran and other sacred sources.
Pillars of Islam
The basic foundations and ways of worship in the religion of Islam and their similarities in Judaism and Christianity are outlined.
The articles or reviews on this website are mostly written in english. References to detailed sources are also provided for further reading. The motto of this resource is to eradicate 'Islamophobia' from the masses essentially through its true teachings.
Latest activity
[
]